We're lucky to have an abundance of fruit trees in our neighborhood. In fact, we have so many it's hard to keep up.
On September 11th we gathered together to pick apples from the fruit tree at Meadowlark Park and one of our neighbors' trees. Stopping at just those two trees we picked a bunch of apples, most of which would have just rotted on the ground.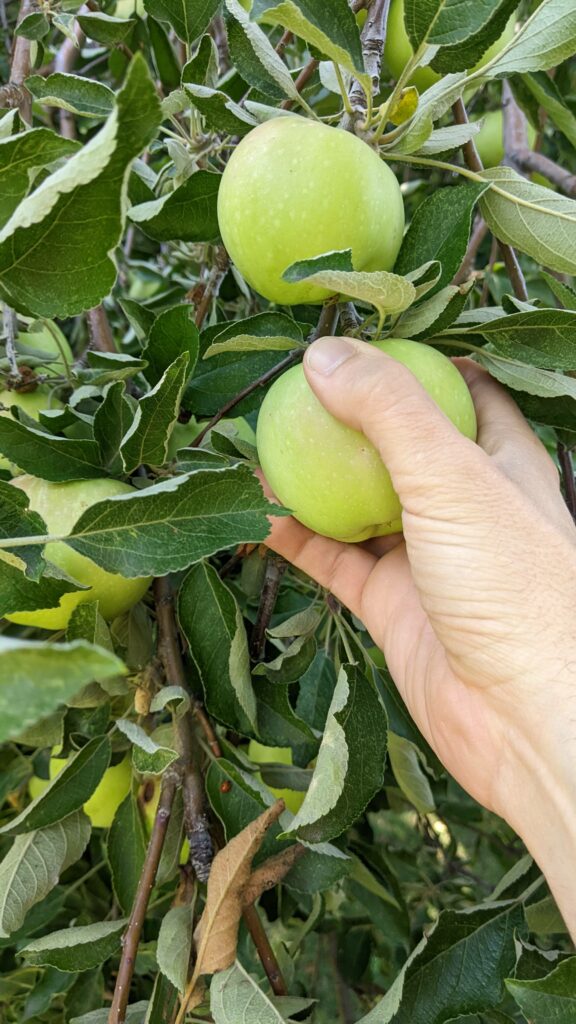 We left a portion for the tree owner, donated a portion to the the Action Center, are bringing others to Cider Days, and some of us took some home to make apple butter, apple sauce and other goodies.
We might organize a few more fruit picking outings. If you have a fruit tree you want us to stop by at, email us at info@southof6th.org